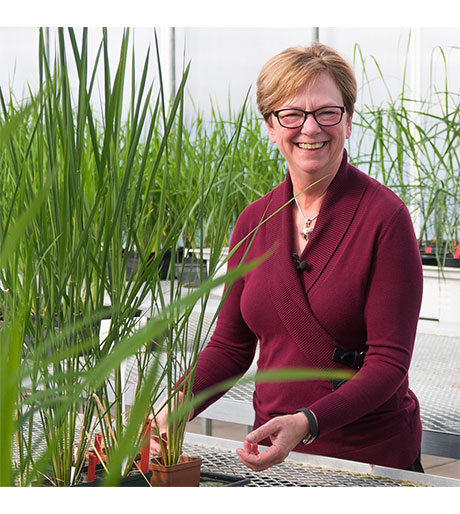 Edito
On behalf of the International Society for Plant Pathology, I am pleased to invite you to participate in the International Congress of Plant Pathology in Lyon, France from August 20-25, 2023!  Plant pathologists and plant health researchers from around the world will meet to discuss their latest research as well as current and future issues facing plant health experts.  Our host, the French Phytopathological Society, has set an exciting and challenging theme for the congress, "One Health for all plants, crops and trees".  This topic promises to provide a broad platform for talks, posters, and discussions that consider the integral nature of plant health with human, animal and environmental health.
We look forward to welcoming you in person to this exciting event.  In addition to an excellent program of keynote talks, concurrent sessions, poster presentations, and networking opportunities, there will be a number of satellite events before the meeting dates to provide opportunities for deeper discussions into a number of topics.
Rejoignez-nous! We promise an educational, thought-provoking week!
Jan E. Leach
Colorado State University, USA
Member of the U.S. National Academy of Sciences
President, ISPP
10 good reasons to join us!
1

ICPP is the world's largest conference on Plant Pathology, promoting World-Wide Plant Health and Food Security, and it has attracted in 2018 more than 2400 participants from 88 countries.

2

ICPP fosters cooperation between plant pathologists from developed and emerging countries.

3

ICPP fosters intense scientific discussions between young scientists and experienced researchers.

4

ICPP fosters interactions between academia and industry, offering the opportunity for company representatives to connect with conference delegates and providing them a platform to showcase products and get global visibility

5

ICPP conference series has a long tradition of 55 years, and is the place where the eminent Jakob Eriksson Prize for distinct achievements in the field of plant pathology is awarded.

6

The ICPP2023 has a rich scientific programme with 2 plenary, 6 keynotes, more than 50 concurrent sessions, several round-tables, 7h30 dedicated to about 1000 posters viewing and about 20 pre-congress satellite meetings.

7

The ICPP2023 militates for the recognition of Plant Pathology and Plant Health within the ONE-HEALTH, in the city of Lyon where this globalized concept was invented by the veterinarian Claude Bourgelat in the 18th century.

8

Lyon, the capital of Gauls, is a human scale city located in the middle of Western-Europe between Paris, the Mediterranean sea, and the Alps, and with easy access by plane, train and car.

9

Lyon, the French capital of gastronomy, is a UNESCO world heritage site with 2000 years of history and was awarded the World's Leading Emerging Tourism Destination 2021 by the World Travel Awards.

10

After 3 years of Covid health crisis, it's now the time to go back to the congresses and to meet the people of your community face to face.
Come and join us!